What an honor.
An honor to share a favorite life-changing color for House Beautiful's monthly color column. (click to open)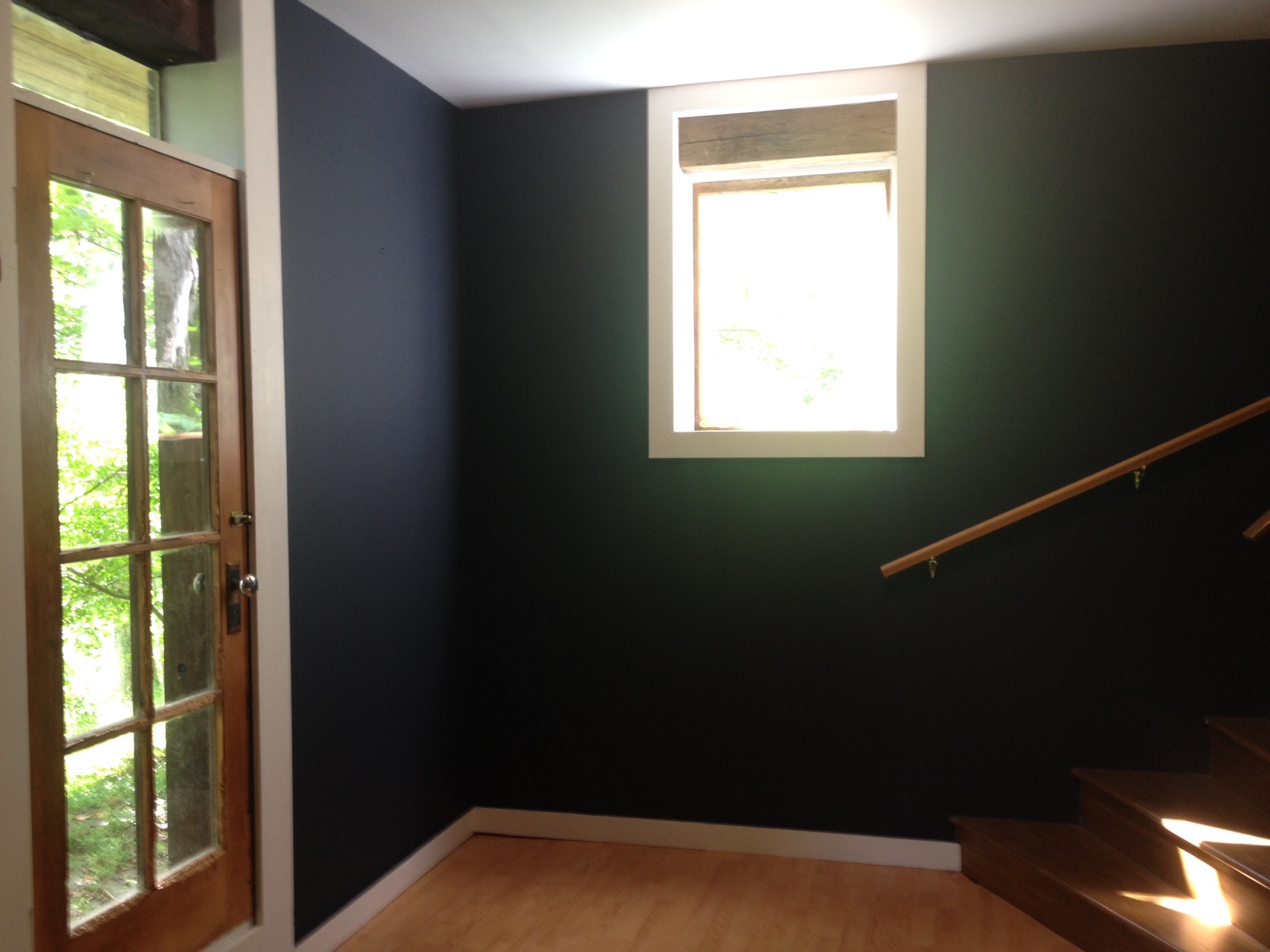 Mysterious by Benjamin Moore
Deep moody hue brings presence and tranquility to an otherwise featureless basement guest room in upstate NY.
Firenze by Benjamin Moore
Warm, earthy hue in an entryway is a welcome home hug in Brooklyn NY.
Dead Salmon and Joa's White by Farrow and Ball
Contrasting tones highlights the architecture bringing lightness and dignity to a humble Brooklyn pre-war one bedroom.
Color creates a restful sanctuary in Chelsea.
"I'm resting better than ever, I feel like the richness of the color completely frames my view of the empire state building, and I'm getting more done at my desk than ever! It's so inspiring to be in a space that feels nurturing and calming." - Rachel
Elephant's Breath by Farrow and Ball
Paint brings a light airy presence to a live-work penthouse in Manhattan, NYC.
"Noelle helped me feel and choose the colors I wanted instinctively for my own healing. She is a treasure." - Holly
DKC-99 by Donald Kaufman
A lovely pale gray with green undertones blends seamlessly with exposed brick mortar and brings cohesion and calm to the space, Brooklyn, NY.
DKC-26 and DKC-103
A multiplicity of greens including a pungent vegetable green in the kitchenette (right) keeps things interesting in Brooklyn, NYC.
"The changes in the bedroom have led me to experience a deeper sense of restoration in my sleep as well as an increased sense of creativity in the mornings." - Jennifer
Collingwood by Benjamin Moore
"Noelle helped me marry some of my ideas - in a very simple way - with what was going on with me, and I absolutely adored working with her. I love, love, love my colors - I only wish I had more rooms to paint!" - Kathy
Broadway Lights by Benjamin Moore
A windowless bathroom in an industrial space transformed from an afterthought into a pleasing destination with saturated yellow paint.